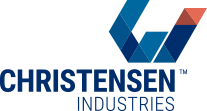 Residential Projects
Building a new home or renovating can be both one of the most exciting experiences and largest personal investments of your life. The works pictured below are some residential projects we have completed on a mass scale i.e. disability housing.
Recently we have joined with the award winning company CCF Homes, who specialise in personalised builds for residential construction. Attention to detail is very important, but by consistently delivering high quality workmanship and fittings ensures their homes stand the test of time structurally and aesthetically.
Craig Christensen, a third generation builder and managing director of family company CCF Homes, was born in and bred in Bundaberg. Craig has been a registered builder since 1985 and is a carpenter by trade, working in the industry for 38+ years. For the last nineteen years, Craig, Tracy and their three children have proudly based themselves in Gladstone. As of 2020 CCF Homes are expanding their horizons and building homes for you throughout Bundaberg.
Please follow the link through to CCF Homes website for more information and content regarding their award winning, iconic and specialised residential designs and builds.