Obtaining his carpentry qualifications in 1957 our Managing Director, George Christensen formed the foundations of the company in the 1970's.
All the behind-the-scenes work of the business began from the family home. As the company grew they relocated into small premises at the back of Georges' wife's well-known clothing boutique in Bourbong Street.
His children Dale, Craig and Amanda have all worked in the business, creating the core values that it upholds today.
Being a family operated company, we are passionate about our business and committed to our staff, clients and the community. The expertise, experience and local knowledge we have accrued over the last 50 years has given us the ability to successfully achieve all types of construction placed before us to exceed your expectations.
Over these years of building our company has grown to now employ over 40 staff and whilst we undertake small to medium building and maintenance projects. Our "in-house" expertise and abilities allow us to undertake large-scale multimillion-dollar projects.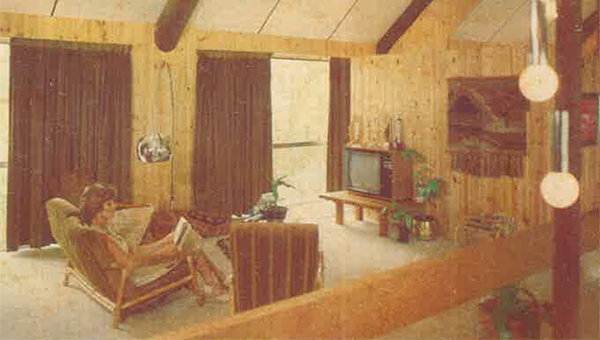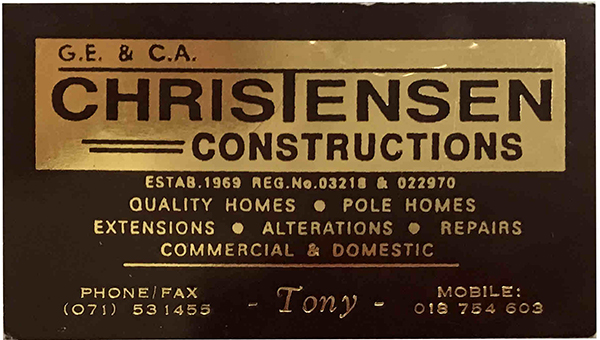 Christensen Industries
20 Wyllie Street
Thabeban, Bundaberg 4670
HIA Member / QBCC # 718 354
I have no hesitation in recommending this experienced local Commercial Building Company for your next project and indeed I will be personally calling upon them to quote for our next project. Proud to be associated with them.

Steve Canard - Managing Director, Retirezy Pty Ltd